Customer Service/Traffic Control
·
Copenhagen
Kundeservice og trafikstyringsrepræsentant (DK)
Om os

Hos Budbee er vi besat af tanken om at bidrage til vækst i onlinehandel segmentet. Vi tilbyder nytænkende "last-mile" leveringsløsninger til private husholdninger for netbutikker - og selvom det lyder som noget temmelig avanceret, så handler det for os om at have de rigtige mennesker ombord for at lykkedes med vores mission. 

Siden 2018 har Budbee fået investeringer fra det prestigiøse investeringshus Kinnevik. Ydermere har markante investorer såsom Stena Sessan, H&M Co:Lab og AMF fulgt trop i at revolutionere vores leveringsprodukt, og vi har rejst mere end en halv milliard kroner i investeringer. Bare få år efter vores lancering leverer vi millioner af pakker via hjemmeleveringer og gennem vores Budbee Box pakkebokse hvert år i Danmark, Sverige, Finland, Holland og nu også Belgien. Vi vokser enormt hurtigt i vores nye markeder med nye produkter og tiltag, der alle er designet til at vende det traditionelle pakkeleveringskoncept på hovedet, og tænke i en helt anden retning. Derfor søger vi folk som elsker nytænkning og udfordringer med et særligt drive til at få ting løst på den bedst mulige måde. 
Vi forstår at vores drift har en effekt på den omkringliggende verden. Derfor er det enormt vigtigt for os at have klimaet i fokus og sørge for at levere produkter bæredygtigt og effektivt. Vi har siden vores allerførste levering klimakompenseret alle kørsler via ZeroMission, så vi kan sørge for at finde den bedste løsning - både for dig, men også for klimaet. Hver eneste beslutning vi tager er med tanke på, hvordan vi passer bedst på planeten uanset hvor stor eller lille en sag det måtte være. 
De fleste har hørt om Fintech, måske endda Medtech - hos os kan du blive en del af noget af det nyeste og det bedste, nemlig Logtech.
Jobbeskrivelse
Vi leder netop nu efter vores næste kundeservice- og trafik control kollega AKA. en WOW-generator til at joine vores team!

Som Budbee repræsentant for kundeservice og trafikstyring er du ansvarlig for kommunikationen og supporten til vores chauffører, kunder og kolleger, der sikrer, at tingene kører problemfrit, selvom vejen muligvis er ujævn fra tid til anden.

Denne rolle vil være baseret i København, 14.00 og 22.30 mandag-fredag. Du arbejder selvstændigt i København med support og kontakt fra vores hovedkontor i Stockholm.

Dine primære ansvarsområder:
Vi er en scale-up virksomhed, hvilket betyder et tempofyldt arbejdsmiljø, drevet af konstant vækst og nye funktionelle udviklinger. Vi laver ting anderledes, og vi har det sjovt mens vi gør det!
Du er ansvarlig for kommunikationen og supporten til vores chauffører, slutkunder og kolleger, der sikrer, at tingene kører (ruller) problemfrit, selvom vejen muligvis er ujævn fra tid til anden.

Dine primære ansvarsområder vil derfor være oversigt over køreplaner og håndtere eventuelle problemer eller spørgsmål, der måtte komme op under deres rute. Du vil også være i direkte kommunikation med vores slutkunder. Dit job er at skabe kundesucces og tilfredshed af høj kvalitet, hvilket er en af vores vigtigste KPI'er.
Alt det kræver er:  

Flydende dansk og engelsk, både skriftligt og mundtligt. 
Erfaring med at arbejde i kundeservice og koordinering foretrækkes, men kræves ikke - vi tror på, at mennesker med den rigtige indstilling og drive kan gøre hvad som helst!
Du er en problemknuser og dine løsningsfærdigheder er uendelige
Du forstår vigtigheden af god service til enhver tid og intet problem er for småt til at vi hjælper vores kunder
Fremragende kommunikationsevner
Empatisk i forholdet til forskellige mennesker
I Budbee sætter vi pris på ambitiøse kolleger med det rigtige drive. Er du interesseret i denne stilling? Så vil vi meget gerne tale med dig!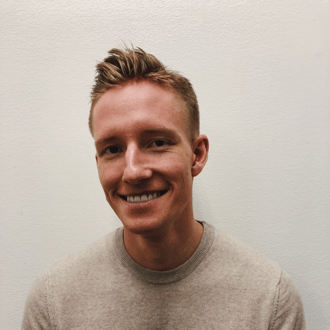 Contact
Emil Franzén
Customer Success Manager – Customer Service/Traffic Control
Related jobs
About Budbee
Budbee, founded in 2015, is a Sweden-based tech company aiming to create the best e-commerce experience from check-out to delivery. Since then, we've changed the logistics industry forever with our self-learning system and bespoke algorithm. Our ambition now is to become the world's most sustainable, consumer-friendly, innovative, and transparent logistics services.

Today, we reach more than 30 million customers in five different countries. Either through our extensive network of parcel lockers or through home deliveries. We partner up with new merchants every day. Some of the brands we work with are world-leading companies, like H&M, Asos, NA-KD, and Zalando. Our offices are today spread over five markets, hosted by 380+ individuals.
Already working at Budbee?
Let's recruit together and find your next colleague.