Customer Service/Traffic Control
·
Stockholm
Customer Service & Traffic Control Representative - Part time 15-25h/week (SE)
About us
At Budbee we are obsessed with fueling e-commerce growth. We offer groundbreaking last-mile solutions for the e-commerce industry, and even though it's pretty advanced stuff, it is all about having the right people on board!
Since April 2018 Budbee is backed by the prestigious investor Kinnevik. Other major investors are Stena Sessan, H&M Co:Lab and AMF. Up until now we have raised over 90 MEUR in total, and today we are already doing millions of home and box deliveries each year, operating in Sweden, Netherlands, Finland and Denmark. Since we are growing incredibly fast with new markets or products being added pretty much every month, we are not looking for the average Joe. The right people for us are people who love change and challenges and at the same time have an inner drive to get things done. By joining us in this journey you are also becoming a part of the Budbee family.
We are aware that our operations impact the world around us. That is why we have offset our carbon emissions right from the very first Budbee delivery, with the help of ZeroMission. The need to take extra care of our planet affects every decision we make, however big or small it may be. 

Everyone has heard about tech, or even fintech or medtech... Join us and be a part of the latest and greatest - Logtech!
Om rollen
I rollen som Kudtjänstmedarbetare och Trafikledare så förväntas du tillhandahålla högkvalitativ service till våra konsumenter, chaufförer och handlare under och efter genomförd leverans. Kommunikation sker främst genom chatt och e-post men även telefon under leveranstimmarna. 
Ditt arbete sker i samverkan med samtliga av företagets avdelningar för att säkerställa att våra konsumenter får en fantastisk leveransupplevelse. Under leveranstid så övervakar du alla våra schemalagda bilar och hanterar eventuella förseningar eller problem som sker på vägen.
Här på Budbee uppskattar vi ambitiösa kollegor med ett rejält driv! Vår kultur präglas av mycket passion där vi bryr oss mycket om varandra samt har väldigt kul på vägen. Hos Budbee välkomnar vi förändring, så det är ett stort plus om du vågar utmana och är initiativrik. I rollen som Kundtjänstmedarbetare och Trafikledare är det viktigt att du känner dig trygg i att hantera konflikter och lösa problem. 
Observera att arbetet är på kvällstid mellan kl 17:00-22:00 måndag-fredag.
Deltid 15-25 timmar i veckan. 
Krav
Du har möjlighet att arbeta deltid enligt ett rullande schema som löper mellan måndag-fredag, 15-25h per vecka.
Du är SUPERtrevlig! 
Du kommunicerar obehindrat i både Svenska och Engelska, i tal och skrift.
Vi ser helst att sökande har B-körkort. 
Intervjuer sker löpande så vänta inte med din ansökan!
Department

Locations

Stockholm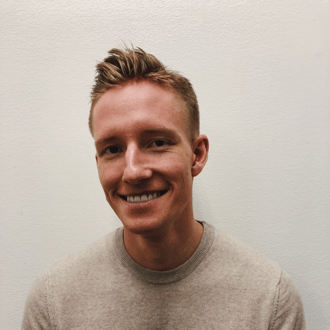 Contact
Emil Franzén
Customer Success Manager – Customer Service/Traffic Control
Related jobs
About Budbee
Budbee was founded in Stockholm, Sweden in 2015. Since then, we've changed the logistics industry forever. Our ambition now is to become the world's most sustainable, consumer-friendly, innovative, and transparent logistics services. Today, we reach more than 25 million customers in five different countries and we partner up with new merchants every day. Some of the brands we work with are world-leading companies, like H&M, Asos, NA-KD, and Zalando. Our offices are today spread over 5 different markets, hosted by 300+ individuals.
Already working at Budbee?
Let's recruit together and find your next colleague.