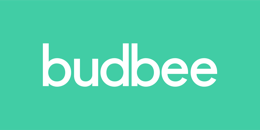 Over Budbee

Budbee staat gelijk aan groei in e-commerce. Kortom, pakketbezorging zoals jij het wilt. We bieden onze klanten baanbrekende last-mile oplossingen voor e-commerce, waarbij het aan boord hebben van de juiste mensen van cruciaal belang is!
Omdat we ontzettend snel groeien en bijna elke maand met nieuwe markten en producten uitbreiden, zijn we niet op zoek naar zomaar iemand. De juiste mensen zijn voor ons die mensen die veranderingen en uitdagingen niet uit de weg gaan en een intrinsieke motor hebben om van allerlei dingen gedaan te krijgen. Door mee te doen aan onze te gekke reis, word jij onderdeel van de Budbee familie.
Budbee is sinds september 2019 actief in Nederland. Vanaf dag 1 hebben we niet alleen een netwerk dat heel Nederland dekt, maar leveren we ook hoge kwaliteit en grote groei voor webshops zoals ASOS, Zalando, fonQ en MyJewellery. Door onze hoogwaardige tech, creatieve operationele processen en depotnetwerk, voorzien van volledig geautomatiseerde, zelf-ontwikkelde sorteermachines, durven we best te stellen dat we vanaf moment één een voorsprong hebben op onze concurrenten. Budbee HQ in Nederland is gehuisvest in het sfeervolle B.Amsterdam, een uitdagende en energieke start-up omgeving met geweldige collega's, een gym en ja zeker - een dakterras!
Sinds april 2018 wordt Budbee ondersteund door de prestigieuze investeerder Kinnevik. Op dit moment doen we miljoenen bezorgingen per dag, verspreid over Zweden, Nederland, Denemarken, Finland en België.
Jouw rol
We zijn op zoek naar iemand die ons operations team kan ondersteunen en versterken in het voorbereiden, routen en inplannen van onze bezorgingen in Nederland. Je staat in nauw contact met onze bezorgers, koeriers, terminals en het Budbee team om ervoor te zorgen dat alle bezorgingen zo soepel en efficiënt mogelijk verlopen. Je bent onderdeel van een hecht, jong en zeer gemotiveerd team binnen een razendsnel groeiende scale-up. 
De stage is op basis van 40 uur per week voor minimaal 5 maanden. Startdatum is uiterlijk 1 februari 2022. Eerder of later in overleg mogelijk. 
Verantwoordelijkheden
Ervoor zorgen dat elk pakketje op de juiste plek en tijd wordt bezorgd
Inplannen van bezorgers en creëren van bezorgroutes in de regio's waar jij verantwoordelijk voor bent
Onderhouden en opbouwen van relaties met onze koeriers en bezorgers
Waarborgen van de kwaliteit van bezorgingen en continue op zoek naar verbeteringen
Wat wij bieden
Eigen verantwoordelijkheid over bepaalde bezorgregio's in Nederland. Zonder jou worden hier geen pakketten bezorgd!
Een toffe operations stage binnen een explosief groeiende scale-up
Ambitieus, enthousiast en jong team
Kans om het verschil te maken en je eigen ideeën in te brengen
Doorgroeimogelijkheden tot een vaste aanstelling
Een heerlijk kantoor met dakterras en bar (zodra het weer mag)
Wat wij vragen
Kalmte in de storm. Je kunt goed handelen onder stress en weet de rust te bewaren
Flexibiliteit en snel kunnen schakelen
Je krijgt dingen voor elkaar. Jij regelt het wel!
Een gezellige en positieve mindset
Communicatief vaardig
Eindfase HBO/WO
Ervaring met Excel is een pré
Lijkt je dit leuk? Aarzel dan niet en stuur je sollicitatie in!
Department

Locations

Amsterdam
About Budbee
Founded in 2016, Budbee is a Sweden-based tech company with the mission to make online shopping easier. Budbee serves more than 40 million people throughout Sweden, Finland, Denmark, Belgium, and the Netherlands through our extensive network of parcel lockers and home delivery services.

Already working at Budbee?
Let's recruit together and find your next colleague.