Customer Service/Traffic Control
·
Helsinki
Customer Service & Traffic Control Representative (FI) - Part-time
Budbee

At Budbee we are obsessed with fueling e-commerce growth. We offer groundbreaking last-mile solutions for the e-commerce industry, and even though it's pretty advanced stuff, it is all about having the right people on board!
Since April 2018 Budbee is backed by the prestigious investor Kinnevik. Other major investors are Stena Sessan, H&M Co:Lab and AMF. Up until now we have raised over 90 MEUR in total, and today we are already doing millions of home and box deliveries each year, operating in Sweden, Netherlands, Finland and Denmark. 
Since we are growing incredibly fast with new markets or products being added pretty much every month, we are not looking for the average Joe. The right people for us are people who love change and challenges and at the same time have an inner drive to get things done. By joining us in this journey you are also becoming a part of the Budbee family.
We are aware that our operations impact the world around us. That is why we have offset our carbon emissions right from the very first Budbee delivery, with the help of ZeroMission. The need to take extra care of our planet affects every decision we make, however big or small it may be. 

Everyone has heard about tech, or even fintech or medtech... Join us and be a part of the latest and greatest - Logtech!


Työtehtävä

Budbee on Ruotsissa perustettu verkkokauppapakettien kotiinkuljetusta tarjoava yritys. Olemme jo Ruotsissa alan markkinajohtaja ja olemme kasvaneet viime vuosina räjähdysmäisesti myös Suomessa. Pääkaupunkiseudun lisäksi toimimme myös useissa kaupungeissa ympäri Suomen.
Etsimme nyt osa-aikaista vahvistusta täydentämään Budbeen loistavaa asiakaspalvelutiimiä. Työssäsi vastaat siitä, että Budbeen asiakkailla sekä kuljettajilla olisi paras mahdollinen toimituskokemus.
Tehtävässäsi seuraat muun muassa kuljettajien aikataulua, sekä toimit heidän tukenaan reitin aikana. Vastaat myös kuluttaja-asiakkaiden kyselyihin niin sähköpostitse kuin chatin välityksellä. Tehtävä on monipuolinen, joten pääset myös haastamaan ongelmanratkaisu- ja päätöksentekotaitoja. Sinun tehtävänäsi on pitää huolta asiakastyytyväisyydestä, mikä onkin yksi tärkein arvoistamme! Toimistomme sijaitsee Helsingin ydinkeskustassa hyvien kulkuyhteyksien varrella. 
Työvuorot ajoittuvat pääosin maanantaista perjantaihin kello 17.00-22.00. Satunnaisia lauantaivuoroja voi olla myös tarvittaessa. Etsimme osa-aikaista työntekijää työskentelemään noin 10-15h viikossa.


Toivomme sinulta
Sujuvaa suomen- ja englannin kielen taitoa
Kokemus asiakaspalvelutyöstä auttaa, mutta se ei ole välttämätöntä. Arvostamme enemmän hyvää asennetta ja motivaatiota!
Erinomaisia ongelmanratkaisu- sekä kommunikaatiotaitoja
Halua auttaa varmistamaan asiakkaille ja kuljettajille paras mahdollinen kokemus Budbeesta
Mikäli etsit uusia haasteita ja sinua kiinnostaa asiakaspalvelutyö nuorekkaassa ja vauhdikkaassa ympäristössä huippu työkavereiden siivittämänä, niin täytä hakemus alta!  
Käsittelemme hakemuksia jo hakuaikana ja täytämme paikan heti sopivan henkilön löydyttyä.
Department

Locations

Helsinki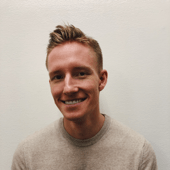 Contact
Emil Franzén
Customer Success Manager – Customer Service/Traffic Control
About Budbee
Founded in 2016, Budbee is a Sweden-based tech company with the mission to make online shopping easier. In 2022, Instabee was founded after combining Budbee and Instabox - two leading last-mile delivery companies with three consumer-facing brands: Budbee, Instabox and Porterbuddy.
Instabee serves millions of consumers across Europe with convenient deliveries and is on track to become the leading European e-commerce enabler. Always with the customer at heart.
Customer Service/Traffic Control
·
Helsinki
Customer Service & Traffic Control Representative (FI) - Part-time
Loading application form
Already working at Budbee?
Let's recruit together and find your next colleague.